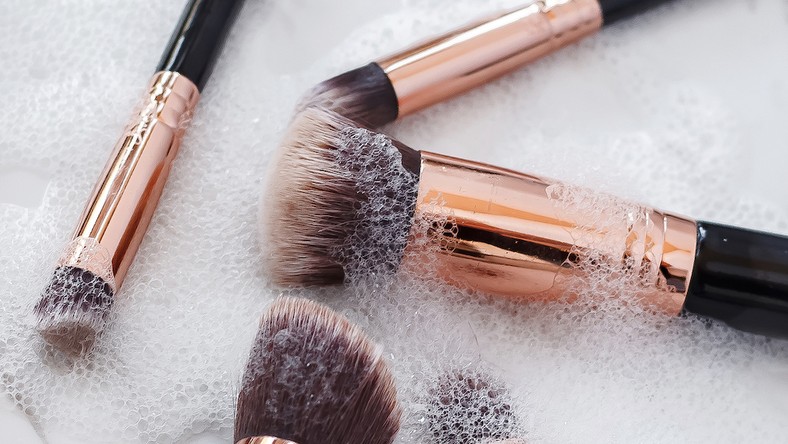 Thanks to the new trend, powder puffs are becoming history with the introduction of makeup brushes. Since makeup brushes are a great investment for women who want to apply beauty products flawlessly, they need to be kept clean. Just like any other tool, makeup brush needs to be properly maintained.
Cleaning your makeup brushes regularly is important, not just because you want it to last long longer. It also stops the spread of bacteria, which can lead to blemishes and breakouts. Many beauty brands have formulated brush mats and cleaners but they aren't anywhere near cheap.
You have nothing to worry about, there are effective and cheap ways to clean your makeup brushes. In today's article, we'll be sharing some household items that you can use to clean your makeup brushes.
1. Dish-washing liquid soap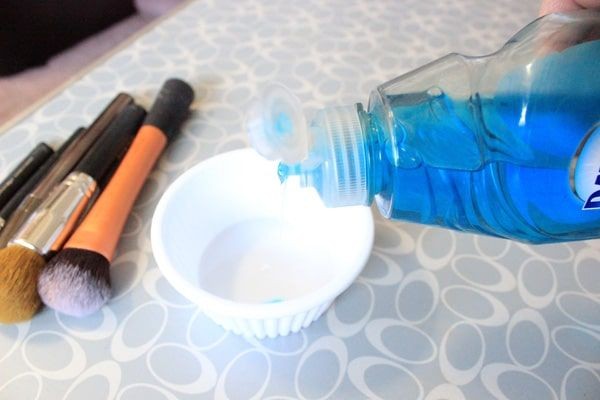 Liquid soap is quite harsh which makes it a perfect product for cleaning your makeup brushes. All you need to do is pour a little liquid soap on top of the sponge and then rub your brush against the surface. Then, rinse with lukewarm water. Wipe the brush with a towel to remove any leftover debris and lay your brushes flat to dry.
2. Olive oil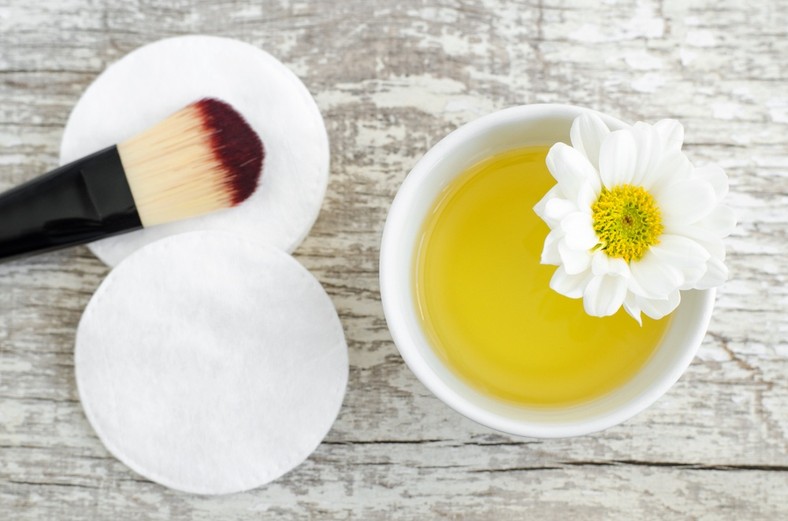 Olive oil cleans makeup brushes adequately [Credit: North America oil association]
North America olive oil association
Olive oil is a great way to not only clean smaller brushes but also to condition the bristles. Just dip your brushes in olive oil. Rub them against a sponge and you'll start to see all those caked-up pieces of product come off.
3. Bar soap
How to follow your passion and live in flow.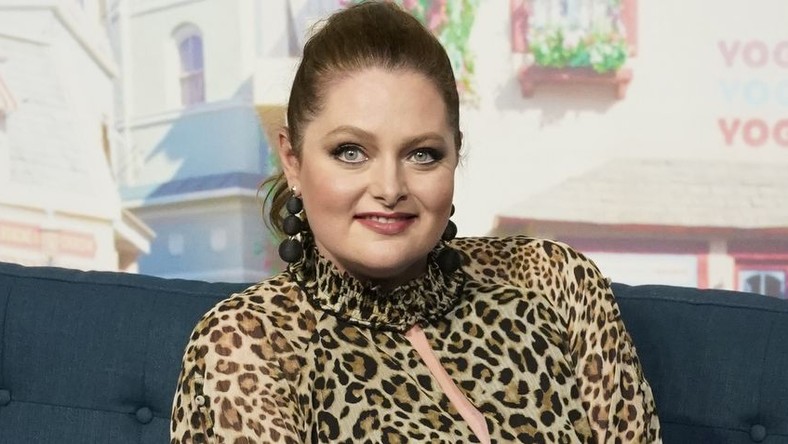 The 36-year-old actress totally changed up her mindset this year. "I just made a choice. My New Years resolution this year was to not speak negatively about my body to myself or to anyone else," Lauren told Us Weekly  . "Its really been a mindset thats been really positive for me, and I think that as women, especially, were very hard on ourselves. Trying to change that narrative and focusing on the things that you like is a really powerful tool."
Lauren has previously been open about her polycystic ovary syndrome (PCOS) and shared her experience with Women's Health . "For years Id been having pain, skin issues, irregular periods, severe PMS, and other worrying symptoms, but it wasnt until I gained 30 pounds in six months (without any change in my diet or exercise habits) that I finally acknowledged something was really wrong and made an appointment to see the doctor," she said. Lauren underwent surgery in 2016 to remove one of the larger cysts and discovered many more twisting her insides and causing pain.
Though a sweat session often makes Lauren feel like she wants to take a nap, she realized it's important for "staying healthy throughout my life." She partnered with her friend and personal trainer Alicia Todisco . "She makes it fun by changing up my routine constantly (we mix circuit training with strength training), and it keeps me accountable because I love hanging out with her."
She also created the Instagram account PCOS Sisterhood to share her experiences and a community for women dealing with this issue. "It's been life-changing," she told Women's Health . "Today, my PCOS is under control, and I'm feeling much more stable, but I've still got some serious scars from my experience."