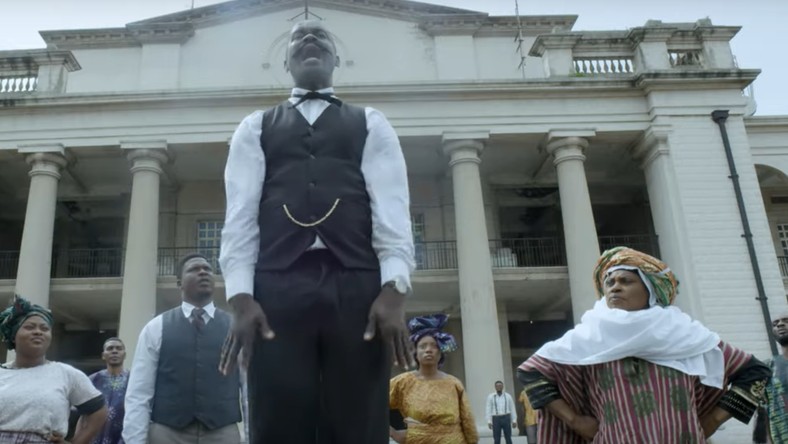 There's no need for a poll to understand that all many Nigerians know about Herbert Macauley is that he's the face on the one naira currency note that no one spends anymore.
In quite the same fashion that the one naira note has been unfashionably relegated out of public consciousness, the history of the man whose face adorns it is not as prominent as one would imagine, considering his national impact.
Macauley died at the age of 81, and he lived a long life of rebellion against the colonial government of his time, clashing with the authorities on a very regular basis.
However, there are legitimate confessions from some of today's youth who were misled to believe one of the founding fathers of Nigerian nationalism was white.
Imoh Umoren's new film, The Herbert Macaulay Affair, is a timely biopic that seeks to set that history straight.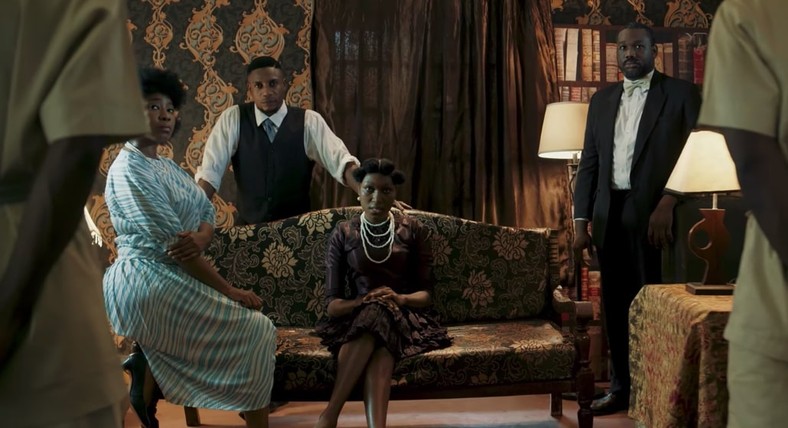 The Herbert Macaulay Affair explores nearly three decades of Herbert Macaulay's life
The Children of Mud director was inspired to make the film during his work as a member of the writing team for Nigeria's '100 years' documentary, a documentary that explored the history of Nigerian icons.
A common thread with many Nigerian icons is that their names are known, but their stories are largely obscure, creating a huge gap between future generations and figures that shaped the nation's history.
This problem is exacerbated by the problematic place of history as an academic subject in Nigerian classrooms, an omission that has been noted by many to be a criminal recipe for disaster.
If The Herbert Macaulay Affair achieves anything, it is exploring the story of a very important man whose history, like his peers, is a distant memory, shrouded in mystery for no good reason.
Far removed from his fanciful moustache and his face on the one naira note, the film takes a deep dive into the man who was a thorn in the side of colonialists that ruled Nigeria with understated impunity.
The Herbert Macaulay Affair picks up from 1893, the year Macaulay returns from England after studying as a borough surveyor and water engineer in Plymouth.
He resumes work with the colonial service as a surveyor of Crown Lands but the colonial politics of the time frustrates him so much that he becomes a radical against the system.
The Herbert Macaulay Affair jumps from one moment of Macaulay's life to the other, marked by love, loss, and tragedy, all tied together by the relentless activism that made him such an enigma.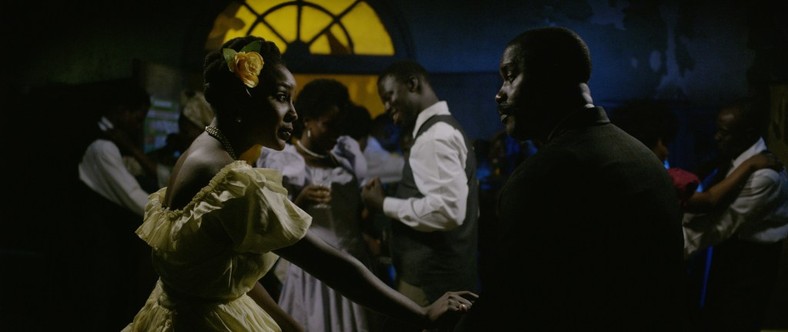 Martha Ehinome Orhiere (left) and William Benson (right) in The Herbert Macaulay Affair
The film shines a light on his passionate pursuit of a fair society through opposition to colonial positions on land rights, taxes, and racial segregation as it existed in colonial Nigeria.
William Benson is imposing as Herbert Macaulay and exudes a burst of energy that you'd picture someone of Macaulay's disposition would have possessed.
Whether it's leading protests, negotiating with adversaries, talking down on white colonial superiors, or having pillow talks with his wife, Benson brings Macaulay to life as a very capable man with striking eloquence.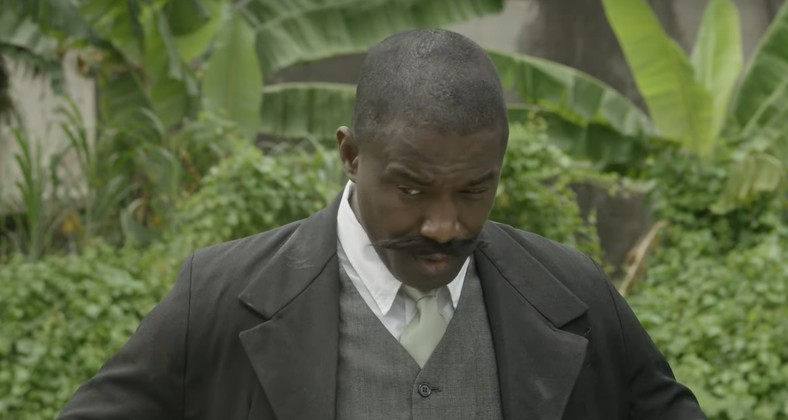 William Benson delivers a commanding performance as Herbert Macaulay in The Herbert Macaulay Affair
The film explores his relationship with political allies, most notably then-Oba of Lagos, Eshugbayi Eleko (played by Saidi Balogun), and Alimotu Pelewura (Mary Kowo) who was the leader of the Lagos Market Women's Association.
His local adversaries such as Henry Carr (Owen Nediegwu) and Sapara Williams (Olaide Almaroof) also make cameo appearances.
Kowo delivers on the fierceness that Pelewura was known for as the leader of one of the most influential women's organisations in colonial Nigeria, and Balogun is impressively reserved in his role as the Eleko of Lagos, settling for a regal mien he's not particularly used to.
Stanley Evans (as Sir Henry Edward McCallum), and Phillip Jarman (as Governor Hugh Clifford) are forgettable in their roles as colonial officers who are Macaulay's adversaries, casualties of Umoren's failure to properly outline the power dynamic between both parties and the consequences that dynamic upheld.
The opening act of the film also dumps in a few half-baked scenes that seem to exist for no significant reason other than to fill time. Its final act, however, ups the ante and explores events that shaped Macaulay's life and politics in a charged manner.
While Umoren never fully commits to painting Herbert Macaulay as a saint, he notably glosses over his court conviction for fraud, a crime for which he served a two-year sentence.
The director has been vocal about the fact that the film is not a social studies text book, but it does appear like it would have added some complexity to his film character.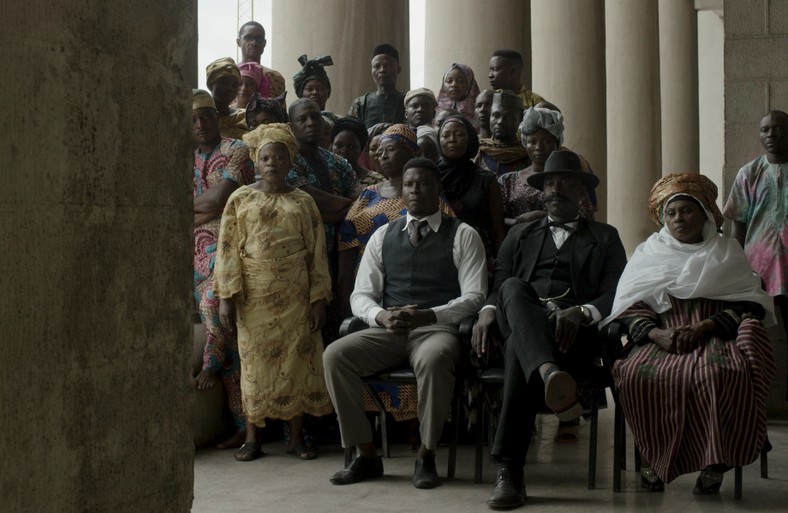 Herbert Macaulay's anti-colonial rebellion won him a lot of allies and fans over the course of his life
Nollywood should not be expected to fix the lasting damage that the Nigerian education system is inflicting on the nation's history, but projects like The Herbert Macaulay Affair are perhaps proof that it can bridge some of the gap.
If The Herbert Macaulay Affair has done anything at all, it has enlightened a handful of people that he was not a white man, and that he was a nationalist that fought for the rights of Nigerians as we know today. And now, his story is less forgettable.
If the mighty hands and watchful eyes of God are upon you, no weapon fashioned against you shall prosper indeed.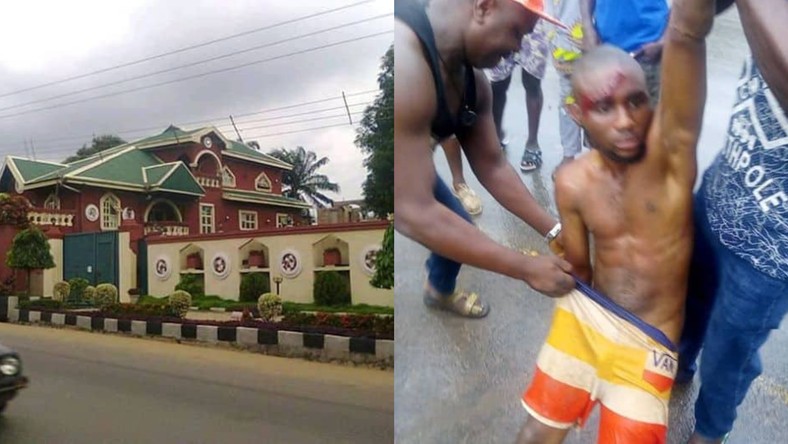 A Nigerian pastor Ephraim Ononye  has revealed how an alleged criminal broke into his luxury home but ended up stripping naked and sleeping off.
The man of God claims he was at a church service in Abakaliki on Sunday, October 27 when the suspected criminal made his way into his house in Obosi area of Nigeria's Anambra State.
Pastor Ephraim Ononye posted photos of the suspect on Facebook.
"The thief/Hired killer….I was doing the work of my father at Power House Assembly ground, Abakaliki chapter on Sunday 27/10/2019..And the thief/hired killer came to my house in Obosi at night, he succeed in breaking through the front door…
Who knows what happened to him when he entered my house?
Just this morning, I started receiving calls from my village people, telling me that a young man, an unknown face was lying down, sleeping in front of my house totally nacked as at 7am and all his clothes were found inside my building," he captioned the photos.
See photos below: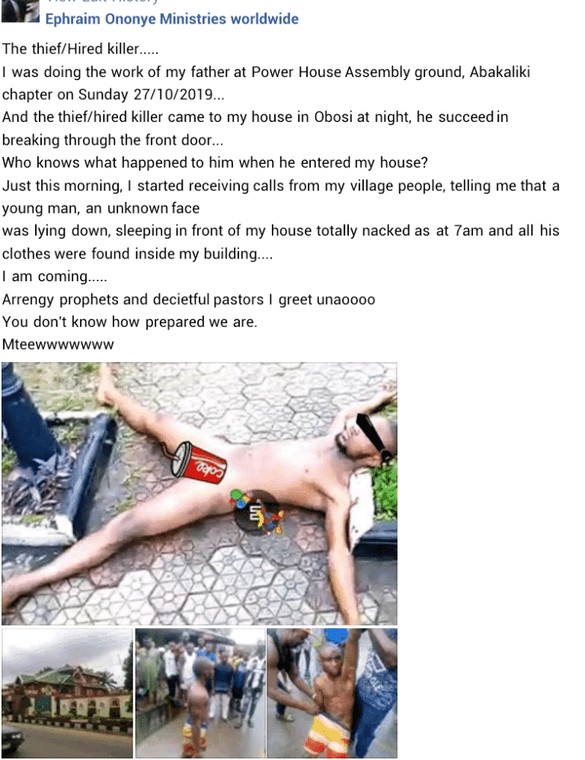 Robber breaks into pastor's luxurious home but ends up falling asleep (photos)
Kelvin Hart is reportedly back to work following a horrific car accident that fractured his spine in three places and required surgery.
E! News reported that Kevin is working on the marketing campaign for the upcoming "Jumanji" sequel alongside co-stars Dwayne Johnson, Danny DeVito and Danny Glover. The three costars reportedly reduced their work schedules to accommodate the ailing actor.
They were "happy to see him," E! said.
The diminutive actor has been recovering ever since the Sept. 1 car crash near his home in Los Angeles. Following the accident involving his 1970 Plymouth Barracuda, the funnyman was hospitalized for 10 days. He was then transferred to an inpatient facility to begin grueling physical therapy before eventually going home.
"He really cherishes the fact that he's alive, and wants to make the most of it in every respect," a source told TMZ last month. "The crash had a huge impact on him."
Kevin was not driving the car when it veered off the road and flew into a ditch.
This photo shows the location of a car accident involving Kevin Hart and two friends — the 1970 Plymouth Barracuda they were riding in went off the road — in Calabasas, California, on Sept. 1, 2019.
According to TMZ, Kevin's security removed him from the scene of the accident prior to the paramedics arriving, taking him to his house before calling paramedics for treatment.