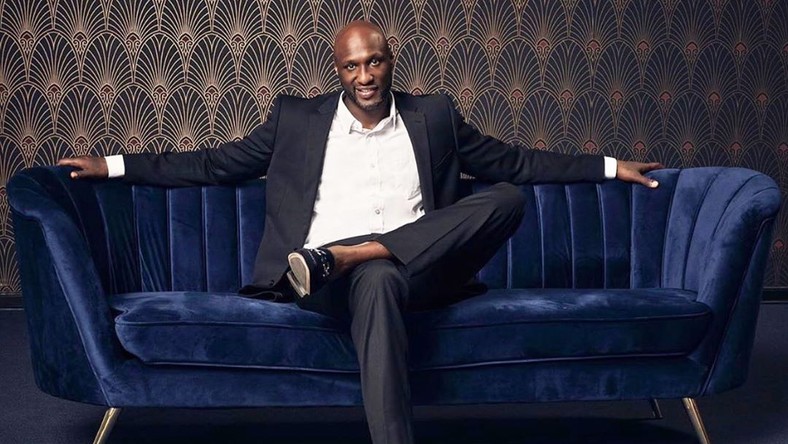 Khloe Kardashian's ex-husband Lamar Odom is set to tie the knot soon as he just proposed to his girlfriend, Sabrina Parr.
The former NBA star made this known via his Instagram page on Tuesday, November 12, 2019, where he shared a photo of Sabrina and himself. According to him, she is 'THE ONE.'
"Introducing my new fiancé!! Soon to be Mrs. Parr-Odom. She the ONE!!!! @getuptoparr," he wrote.
Congratulations to Lamar Odom and Sabrina Parr as they get set to walk down the aisle. Lamar Odom and Khloe Kardashian made news a few years ago when they got married, precisely in September 2009.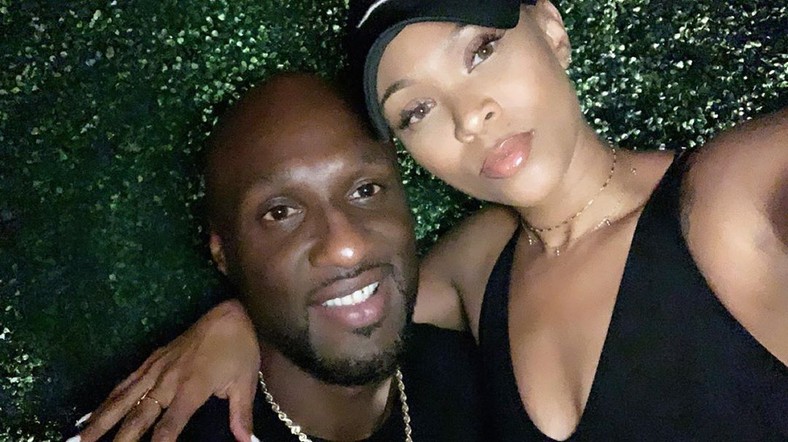 Khloe Kardashian's ex-husband Lamar Odom is set to tie the knot soon as he just proposed to his girlfriend, Sabrina Parr. [Instagram/LamarOdom]
A few years after they got married the rumours of infidelity started making the waves. It didn't take long before the two finally got divorced. Early in 2019, during an interview, Lamar revealed that he regretted cheating on Khloe.
When he shared his cheating regrets…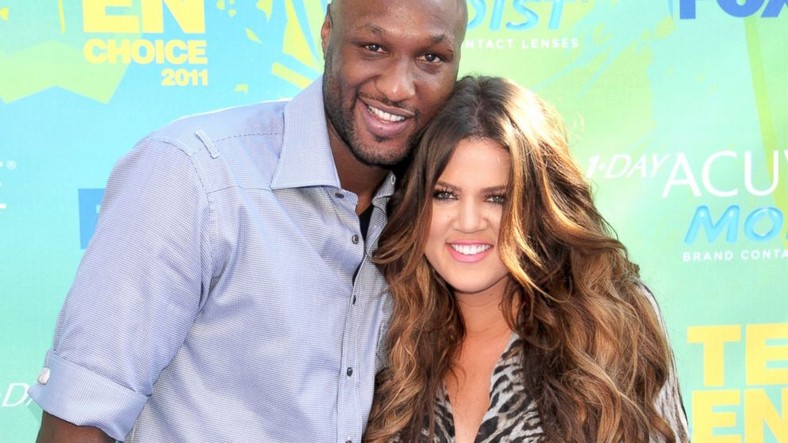 A few years after they got married the rumours of infidelity started making the waves. It didn't take long before the two finally got divorced.
Odom says he wishes 'he had kept his d**k in his pants' instead of getting involved with women after him because of his fame. He told US Weekly,
"When I became Khloé Kardashian 's man and on TV, it made me look more enticing," People who didn't even know basketball would approach me because they knew Lammy. B**ches and [hoes] came out of the woodwork. If there is one thing I regret when I was married, it was having multiple affairs with different women. That wasn't the stand-up thing to do. I wish I could have kept my d**k in my pants."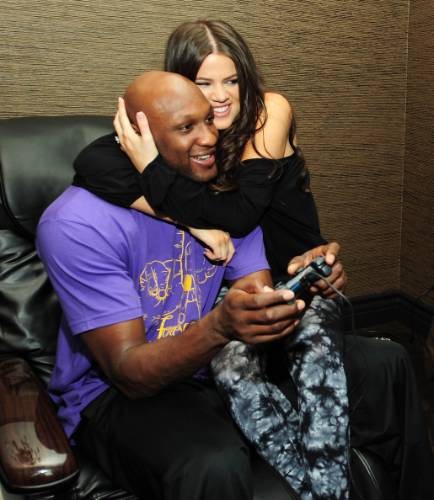 Lamar Odom and Khloe Kardashian
He also admits Khloe 'tolerated' his use of cocaine throughout the final two years of their marriage.
Ashley Graham is loving her pregnancy journey.
The model, 32, posted a new photo on social media proudly showing off her baby bump as she held earphones to her stomach.
"Baby boy is the size of a coconut this week and already getting some advice from @gayleking on my podcast @prettybigdealpod 💙 Gayle you are wild and I LOVE IT. We fast forwarded your story about the stripper pole."
Graham revealed on an episode of "The Ellen DeGeneres Show" that she was having a son.
The Sports Illustrated Swimsuit cover model announced she and her husband, Justin Ervin, were expecting back in August and has been keeping her fans updated on her progress via Instagram. They reportedly met each other while in church.
"Nine years ago today, I married the love of my life. It has been the best journey with my favorite person in the world!" she wrote on social media at the time. "Today, we are feeling so blessed, grateful and excited to celebrate with our GROWING FAMILY!"
The businesswoman has been extremely open about the physical changes that accompany pregnancy.
In a previous video on Instagram which showed off her shape, she wrote: "Getting bigger and bigger and trying to embrace my new body every day," the model, 31, wrote on Monday. "It's a journey and I'm so thankful to have such a supportive community."
She also proudly showed off her stretch marks with the caption, "Same same but different," and was applauded by her fans for being real about different body types.
One wrote: "I adore you for this."
Another added: "We need this!!! Beauty and realness." A third said: "My Lord, THANK YOU for this."
Drugmaker Johnson & Johnson must pay $572m (£468m) for its part in fuelling Oklahoma's opioid addiction crisis, a judge in the US state has ruled.
The outcome of the case is being closely watched by plaintiffs in about 2,000 opioid lawsuits due to go to trial in Ohio in October, unless the parties can reach a settlement.
How did Johnson & Johnson defend itself?
The state's case rested on a "radical" interpretation of the state's public nuisance law, Johnson & Johnson said.
The company said in a statement that since 2008, its painkillers had accounted for less than 1% of the US market, including generics.
"The decision in this case is flawed. The State failed to present evidence that the company's products or actions caused a public nuisance in Oklahoma," it said.
"This judgement is a misapplication of public nuisance law that has already been rejected by judges in other states."
Sabrina Strong, the lawyer representing Johnson & Johnson, said: "We have sympathy for all who suffer from substance abuse, but Johnson & Johnson did not cause the opioid abuse crisis here in Oklahoma, or anywhere in this country.
"We do not believe that the facts or the law supports the decision today. We have many strong grounds for appeal, and we intend to pursue those vigorously."
The company added that it wants the fine to be put on hold during its appeal process, which could last until 2021.
What reaction has there been to the verdict?
The Oklahoma case was brought by the state's Attorney General, Mike Hunter.
"Johnson & Johnson will finally be held accountable for thousands of deaths and addictions caused by their actions," he said after the ruling.
"There's no question in my mind that these companies knew what was going on at the highest level, they just couldn't quit making money from it and that's why they're responsible."
One Oklahoma state attorney, Reggie Whitten, told US reporters: "This is very personal to all of us. My partner lost a niece to this opioid epidemic. I lost my firstborn son to the opioid epidemic."
The company's share price rose following the ruling because investors had been expecting a much bigger fine, says BBC North America correspondent Peter Bowes.
Jared Holz, healthcare strategist for financial services company Jefferies, said: "The expectation was this was going to be a $1.5bn to $2bn fine, and $572m is a much lower number than had been feared."