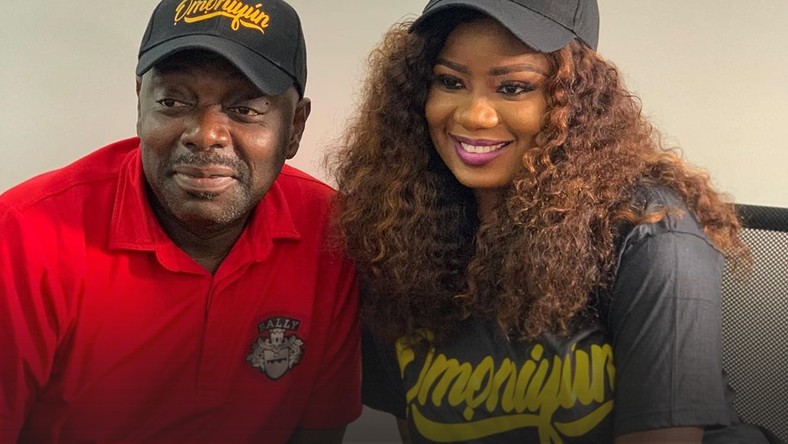 On her part, Dayo Amusa said the choice of Segun Arinze was as a result of her conviction of his acting abilities.
Dayo Amusa features Bimbo Thomas (Left), Toyin Alausa and Segun Arinze in her 2019 advocacy film, 'Omoniyun' [Instagram/Dayo Amusa]
"First and foremost, I needed someone that would help interpret the role perfectly and I saw no other person than Segun Arinze at that time. I have seen his works and I was convinced, he will play the role to the letter," she said.
Amusa's new release is coming a year after the actress released her 2018 film, 'That which binds us' in the cinema.
Directed by Muyiwa Ademola, 'Omoniyun' features Segun Arinze, Toyin Alausa, Dayo Amusa, Bimbo Thomas, Nkechi Blessing, Olaiya Igwe, and Seilat Adebowale.
'Omoniyun,' an advocacy film that reveals the destruction and defilement of a young girl, who was raped by her step-father.