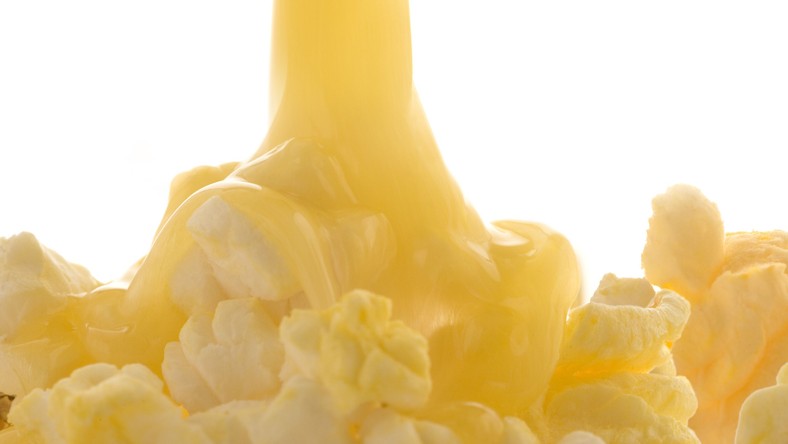 In her latest Instagram video, Dr. Pimple Popper removes a steatocystoma.
As she squeezes, a yellow butter-esque goo oozes out from the small cyst.
The video teased a longer 16-minute video available on Dr. P's website.
It's all about the slow, buttery pop in the latest video from dermatologist Sandra Lee, MD, a.k.a. Dr. Pimple Popper. The video, shared on her Instagram, shows Dr. P using a scalpel to open up a steatocystomas on a patient's torso and then squeezing to release the yellow goo from inside the cyst.
"A little BUTTER for your POPcorn today!" she captioned the clip. Dr. P then wipes the scalpel on her gloved finger to show off the gunk for the camera, which does look a little like butter. A gross, oozy butter you probably wouldn't want anywhere near your movie theater snacks, tbh.
"These might be my favorite," one commenter wrote on the video.
The short video may not be enough for those die-hard Popaholics. But don't worry, Dr. P has you covered. The clip on her Instagram is part of a 16-minute video  that's part of her new steatocystoma series available on her website.
The longer video features several patients, some with more goo than others. These type of cysts often occur during puberty on the chest, armpits, and neck, Lee notes in the video description. While not harmfuland removal is not necessarily medically necessaryshe writes that most people prefer to get rid of these types of steatocystomas anyway.
And, with Dr. P teasing this as the first in a new series, Popaholics can also bet there's probably even more ooey gooey goodness where this came from.
Equality is actually what it takes to sustain a healthy relationship, the Ex FLOTUS says.
Former first lady of the Unites States, Michelle Obama was at Essence Fest over the weekend and had several gems to drop about a number of topics during her sit down with Gayle King.
According to the former FLOTUS, equality is actually what it takes to sustain a healthy relationship; and equality between partners is deeper than purses and surely more extensive than what someone shows you in the early days of the relationship.
"Equality is not just measured in terms of the wallet. Equality is in terms of the value that they carry.
Honesty is the beginning, the middle, and the end. I wouldn't want to be bothered with someone I couldn't trust on a day-to-day basis. It's not just about how much money they make or title. Someone could have the right salary, but the wrong heart," she says.
Mrs. Obama also had something to say about sex and engagement in the intimate act.
When the conversation shifted to having great sex at every age, she said she isn't opposed to it in any way.
"Yes. I support that principle," she laughed. "I mean, come on Gayle! What I'm 'supposed to say to that? 'No, I take issue with that?' Yes, Gayle, the answer is yes!"
Michelle Obama, rocking her natural curls and a chic navy blue, belted, shimmery jumpsuit, also dropped some more gems on healthy living, the difficulty of women putting themselves first at any time, and also discussed issues off her memoir, 'Becoming.'