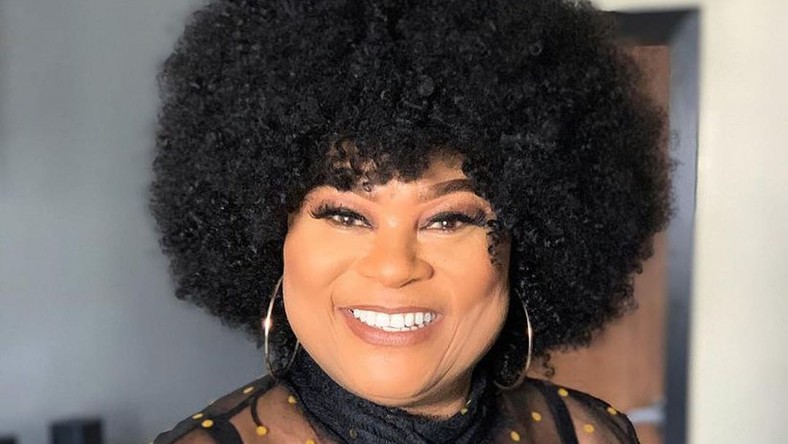 Nollywood actress, Sola Sobowale has positioned herself as one of the fantastic actresses in Nollywood with defining characters in the last two decades.
Sobowale's choices in roles have been stellar and this has endeared her to millions of fans across the world.
Tinuade Coker
Over a decade after playing the role of Toyin Tomato, Sola Sobowale returned to the scene. She had relocated to the United Kingdom to raise her daughters but returned to start getting movie roles. She was unmistakable by her fans when she appeared in 'The Wedding Party' where she played the role of Mrs. Tinuade Coker. Sobowale aptly interpreted the role of a Yoruba bride's mum. Married to Bamidele Coker played by Alibaba, Sobowale grabbed headlines again with her brilliant interpretation of the mother of the bride trying to outshine the groom's mother. She plays the Adesua Etomi-Wellington's mother in the film that went on to become the highest-grossing Nollywood film.
Sola Sobowale plays the character of Tinuade Coker and mother of bride in the highest grossing film, 'The Wedding Party.' [Instagram/solasobowale]
Eniola Salami
Sola Sobowale currently holds the title of the 'King Of Boys' after taking up the lead role in Kemi Adetiba's film, 'King Of Boys'. The dazzling actress plays the role of Alhaja Eniola Salami, a mean, cold and brutal character. Aside from grabbing headlines again, she has been nominated for several wards and won many for the interpretation of her role as Eniola Salami. Again, she worked with Adesua Etomi-Wellington on the film, which registered itself as one of the record-breakers in Nollywood.