A somber Lindsay Lohan took to social media Sunday to pay tribute to her friend and former boyfriend, restaurateur Harry Morton, who was found dead Saturday afternoon.
The tribute, posted on Instagram to Lohan's 8.1 million followers, included a black-and-white snapshot of the pair smiling for the cameras as they held hands attending the 63rd International Venice Film Festival in September 2006, ET online reported.
"Best friends. Best life," Lohan emotionally captioned the tribute.
The body of Morton, 38, founder of the Pink Taco restaurant chain, was found in his Beverly Hills home by his younger brother Matthew. The death was confirmed by a spokesperson for the Beverly Hills Police Department, ET online reported.
The spokesman told the website there was no evidence of foul play and an autopsy was pending.
Morton was the son of business tycoon Peter Morton, co-founder of Hard Rock Cafe and Hotels, and the grandson of Arnie Morton, founder of Morton's The Steakhouse, the report said.
In addition to starting Pink Taco, with locations in Los Angeles, Chicago, Boston and Las Vegas, he once owned the Viper Room nightclub in West Hollywood and was an investor in Beacher's Madhouse.
Morton was romantically linked to several other stars over the years — including Paris Hilton and Britney Spears, ET online reported.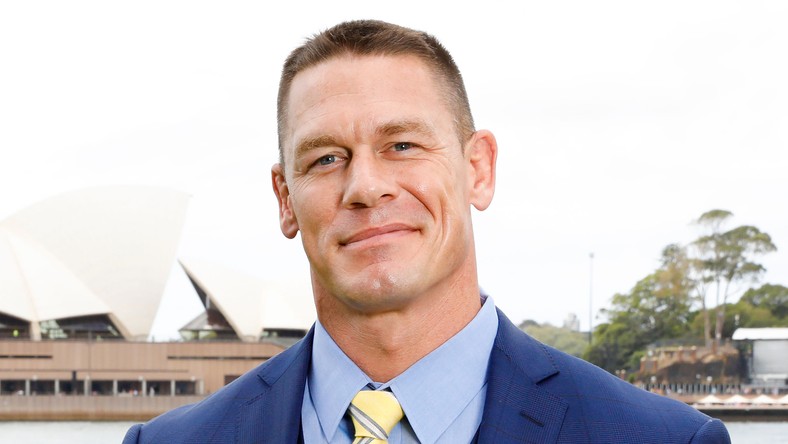 With the recent arrival of Cena's new film, Playing with Fire, fans are wondering just how much Cena has in the bank. Here's what we know about John Cena's net worth.
John Cena's total net worth is an estimated $60 million .
Cena started his professional wrestling career in 1999, and in 2015, Cena topped Forbes' inaugural list of WWE's highest-paid wrestlers with earnings of $9.5 million. In 2016, Cena was second place on that list with a salary of $8 million.
And of course, Cena also has a very active acting career. His 2018 comedy Blockers earned $21.4 million its opening weekend, and that's pretty impressive for an R-rated comedy, as the Independent pointed out. In fact, it made for the highest-grossing weekend of an R-rated comedy since Girls Trip hit theaters in 2017.
Cena has also appeared in movies like Trainwreck, Sisters, and Bumblebee, and he's recently been cast in the upcoming Fast & Furious 9 , and the upcoming Suicide Squad sequel. On the TV side of things, Cena now hosts the Ar e You Smarter Than A 5th Grader revival on Nickelodeon.
And of course, we could never forget that John Cena made an album . It was released by Columbia Records and the WWE, and it went on to achieve gold status from the Recording Industry Association of America.
The best part of all this? Cena is a charitable guy, too he holds the world record for granting the most wishes for the Make-A-Wish Foundation.
"Iron Man" and "Iron Man 2" director Jon Favreau has opened up about the recent debate surrounding the quality of Marvel films.
Martin Scorsese says he doesn't watch Marvel movies and that they are " not cinema." http://cmplx.co/03Vk44n