If you're looking to reinvent your style this season then maybe it's time to look across the Atlantic and revisit the exciting world of Italian fashion.
There is something incredibly stylish and distinctive about the way Italian men dress. In part, this could be because Italians are regularly exposed to high end fashion: So many of the most luxurious and innovative fashion designers in the world hone their skills in Italy, where they design, produce and show their high end goods.
Casual Italian style dressing has been reinvented in recent years, and has entered the mainstream as a world wide phenomenon, thanks to designers such as Giorgio Armani and Dolce and Gabbana.
Italian men pride themselves on their appearance, and on the attention to detail included in their outfits. The fact is that the Italian art of looking effortlessly stylish is actually very carefully put together. Here are our top tips for dressing like an Italian:
Fit is Everything
One of the most important aspects of dressing like an Italian is to ensure that each piece you wear fits perfectly and is tailored to perfection. Most Italian men have their tailor's number on speed dial and take great pride in ensuring that their clothes fit their body perfectly.

Many American men are guilty of wearing their clothes much too loosely: baggy mom-style jeans, cargo pants that balloon at the waist, and oversized shirts tucked in at the waist. By contrast, Italian men choose to wear their shirts fitted to their body (although not too tight that the buttons would pop if you bent over) and know exactly how to choose a fitted suit.
The key to ensuring your suit fits well is to getting the right fit on the shoulders:The seams connecting the shoulders and sleeves of your shirt or suit jacket should end exactly where your shoulders and arms are joined. Anything lower than that is ill-fitting, and will lend your jacket an oversized feel. Anything higher and the jacket will look too small (not to mention affecting your mobility!)
As for your pants, avoid picking a pant leg that is too long: a very common mistake. The hem of your pants should barely touch the top of your shoe. For a more modern and youthful Italian feel, you could even wear your pant hem a little higher, revealing all of your shoe and a generous portion of your ankle. If your pant legs are longer than your actual legs then they will become baggy, breaking the natural line of your outfit and creating a very untidy appearance.
Fit is absolutely essential to nailing Italian style and creating a crisp and sharp look that even the most persnickety of tailors would be proud of.
Italian Men Love Loafers
If you look at the feet of any passing Italian men then you will notice that nine times out of ten they are wearing loafers. Buttery soft loafers in a wide array of colours and shades are an Italian man's staple and they are almost always worn without socks, and with ankle-grazing slim fit trousers.
Loafers without socks is a look best reserved for dressed down Friday's and casual weekends, unless you work in a particularly laid back office. But this is a look that is immediately stylish, making it one of the easiest ways to add fashion-forward Italian style into your everyday look.
Can't bear to wear even the softest loafers without socks? No problem! Just add socks in vibrant shades instead. Black socks are decidedly un-Italian, but red, orange, and even bright green socks will all immediately add effortless Italian cool to your outfit.
When choosing a loafer to wear without socks, it's important to think about comfort as well as style; your shoe should look great, but it should also be soft enough that it won't cause blistering on the very delicate skin on your feet. Look for loafers that are made of buttery-soft suede, or the most gentle and flexible leather you can find. Choose shoes with little structure at the heel for ultimate comfort. Here are some of our picks:
Because loafers are so on-trend this season, you'll find them in almost every store. When it comes to high-end designers, Tods can't be beaten in terms of their style, quality and incredible softness. If you're looking for a more budget-friendly option then look to H&M, whose new range of loafers has been incredibly well-received by the fashion pack.
Embrace Colour
Italian men have two things: swagger, and the ability to pull off almost any colour! The hot Italian sun means they don't often choose black tailoring, instead opting for beige and brown suiting, white fitted trousers, and blazers in a wide array of shades from navy, to periwinkle blue, and even lavender.
If you want to look like an Italian man then you simply can't shy away from colour! If you don't want to opt a head to toe vibrant look and wear too many stand out brights then instead add colour to your outfit slowly, in small manageable chunks. Choose a navy blue suit instead of a black one. Replace your brown belt with an orange one, and pair it with your favourite jeans and a pastel shirt for laid back weekend casual wear.
Italians favour neutral colours because they tend to reflect sunlight much better than black or vibrant shades: this is how they are able to wear suiting and still stay cool in the hot Italian sun.
Of course that doesn't mean that you can't rock white jeans with a lilac blazer and mustard tie, if you've got the confidence! But this is definitely a look that will be easier to pull off during the summer months than it would during the winter months. If you're thinking of experimenting with white jeans, then here are some of our favourite options: 
Accessorize
If the key to getting Italian dressing is wearing the perfect blazer then the icing on the cake are the accessories you pair with your blazer. From oversized watches which sit permanently at the cuff off their jacket to vibrant pocket squares with add flourish and colour to every outfit, your accessories will set you apart and help you to stand out from the crowd.
During the summer months a panama hat is the perfect way to keep the sun off your face and help you to keep your cool: when choosing a summer hat it should always be wide-rimmed and have a grown-up gentlemenly feel. An Italian man would never wear a baseball cap, so leave yours in your closet!
The dapper wide rimmed hat is a quintessential Italian man's accessory, and it doesn't have to be left behind when the weather turns cooler either: simply replace your lightweight straw or cotton hat with its heavier felt cousin. You could also choose to inject some colour into your outfit here, as red hats are growing in popularity when paired with super-slick tailoring.
Other accessories favoured by Italian men include soft leather briefcases or document holders (usually in shades of tan and with distressed detailing) and wire rimmed sunglasses: another nod to the need to protect themselves from the blazing Italian sun.
Say So Long to The Slogan
Whilst slogan tees have become incredibly popular for the last couple of seasons, the modern Italian man would  never be seen wearing a tee with a slogan, branding, or any other kind of brash detailing on it. When they choose to wear laid back tees, rather than more formal shirting (which is relatively rarely) they will always opt for a plain white or grey tee, with or without a small pocket detail.
The plain white or grey tee is one of the most versatile pieces that you could ever have in your wardrobe. You can either wear it alone, with an open shirt worn over it (perfect for vacations and casual beach styling), or even pair it with your favourite fitted blazer for a look that is both casual and formal: this would be ideal for Friday night drinks, laid-back dinner dates, and casual office events.
Investing in a high quality plain cotton tee is one of the very best ways to inject Italian style into your wardrobe if you don't have the budget to invest in high-end tailoring.
Conclusion
Italian men have an incredibly distinctive style. They have sartorial skills so sharp that walking through the streets of Milan can feel like walking through a photo shoot for Vogue. Whilst many women look to the streets of Paris for their high fashion inspiration, there is no better style icon for the fashion-forward gentleman than the Italian man.
Dressing like an Italian man is surprisingly simple, provided you're prepared to pay attention to the smallest details. The key is tailoring, and ensuring that every piece you wear has been tailored to fit you to perfect. Add the right blend of low key accessories and a pair of super soft loafers, and you will have people convinced that you've just flown in from Italy!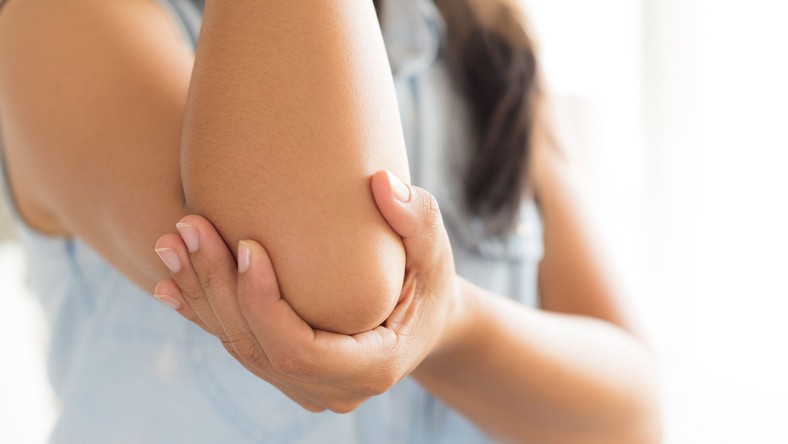 In Dr. Pimple Popper's latest Instagram video, she extracts a huge cyst on her patient's arm.
The cyst bulges off the arm and looks an elbow or a knee.
Dr. Pimple Popper scrapes out the entire cyst sac so it won't return.
It's Friday and dermatologist Sandra Lee, MD, a.k.a. Dr. Pimple Popper  , has a grand finale for the week. She tackled a seriously impressive cyst on her patient's arm and captured every last bit of the pop. Yep, she didn't leave out the cyst sac removal.
Dr. Pimple Popper is well aware and makes the cyst sac removal the focus of the video, which begins with a gaping hole where the cyst once was. She's already squeezed out all the contents. "I can't get to the bottom of it," she says as she scrapes around the remaining cyst.
Dr. Pimple Popper grabs the cyst sac and trims away. She shares her thoughts on cysts while she works: "I think that they're cool. We see so many different kinds now."
Popaholics had so many thoughts to share in the comments, too. One could hardly contain her disgust. The comment included multiple vomiting emojis and "Omg that's just absolutely disgusting. Stop! I can't even look at that." Another fan shared, "I thought that was a kneecap." Nope it was a big, giant cyst and a very satisfying pop