There are few guys who don't aspire to one day own a walk-in wardrobe filled with every type of suit, but we're often in the dark as to how to get there. For the remainder, suits are a necessary evil: an insurance policy for professional and social occasions that you want to spend the bare minimum on.
Whichever camp you fall into, allow us to illuminate you. This is the FashionBeans guide to building a tailoring wardrobe. Not in the IKEA sense, more along the lines of what to buy, and in what order, to most economically cover your event bases and get maximum bang for your sartorial buck.
1. The Plain Navy Two-Button Suit
The tailoring equivalent of the little black dress, if you buy just one type of suit, make it a plain navy two-button with a notch lapel. You won't get more use out of anything else.
Weddings, job interviews, err, court appearances, it's got you covered. Especially if you choose a mid-weight fabric – around 11-12oz – so that you can wear it all year round.
Don't be swayed by high 'Super' numbers – a measure of the material's fineness. 'Super' sounds good, but they'll also wrinkle more, making them unsuitable for daily use. 'Fine' also means 'delicate'. So if this is your first – or only – suit, then you're likely to blow through it after a couple of months of continuous wear. Stick instead to around the 100 mark for a sound mix of affordability and durability.
A textured fabric, like a hopsack, birdseye or even a light flannel, enables you to wear the jacket and trousers as suit separates with the rest of your wardrobe. (This does not, however, work with generic shiny worsted wool, so don't try it. Ever.) Details like patch pockets and contrast buttons help in this regard, although they'll also make the suit slightly more smart-casual.
2. The Plain Grey Two-Button Suit
The other type of tailoring workhorse. The cavalry. Just when your navy suit was about to give up the ghost (or just head to the dry cleaners), grey rides to the rescue, ready to make you look good.
As a general rule, charcoal skews formal and wintry, while light grey is more casual and summery. A mid-grey will give you the most scope for day-in, day-out, year-round wear. Ideally, you want to choose a shade – and fabric – with mileage, such that you can wear the trousers with your navy jacket and vice versa.
Until the foundations of your suit wardrobe are in place, avoid patterns like a plague of ravenous cashmere-chomping moths. Nobody will notice that you wore the same navy or grey suit for two or three days out of the week. Whereas nobody will miss you repeating a Prince of Wales check.
3. The Dark Double-Breasted Suit
It's at this point that American style guides (and others based in more forgiving locales) would recommend a summer-ready suit in lightweight khaki cotton. However, for those in less forgiving climes, there are more pressing issues.
Instead, now is the time to make a case for a muted, double-breasted type of suit as your dark horse: specifically, an almost-black grey, or navy that's close to midnight blue, maybe even in a fabric with a bit of a sheen, like a mohair, and with peak lapels.
The reason? A dark 'DB' is versatile enough to enter your everyday rotation. But with the shape, sheen and sharp lapels, it's also got a bit of swagger about it for those times you need to wear a suit but don't want to look like you came straight from the office – e.g. cocktail attire invitations and weddings. Just make sure the cut is trim and not too long in the jacket.
4. The Dinner Suit
Black tie invitations may be few and far between — as infrequent as one a year, even — but they will come, with increasing regularity as you get older. And when they do come, they're invariably for occasions when you want to look and feel at your top: a swanky work party, a wedding, a long-overdue Oscar nomination for Best Actor.
They're not times when you want to don an ill-fitting hire suit that reeks of the soaked-in sweat of a hundred other uncomfortable men before you.
If buying off-the-peg, you could get your money's worth after as few as two or three wears (bespoke will require considerably more wears). And look at it the other way, how often could you wear a dinner suit? Instead of fudging those 'black tie optional' invitations, you could boss them.
You could don 'black tie creative' for parties even when the invitation doesn't call for it. If the jacket is cut slim and a tad short, you could even wear it with jeans and a T-shirt on a night out.
The point is that if you have a great tux that fits you like a (possibly velvet) glove, then you'll find excuses to wear it. And you'll probably get a lot more invitations as a result.
For some people, the idea of letting things go involves letting out steam in one crazy form or another, and if that madness is directed at a partner who pushed them to those extremes, then fair's just fair.
However, at what point do we draw the line in these instances, and when can one be said to have crossed the line of what's acceptable as commensurate retaliation when a partner cheats and makes you feel like a fool?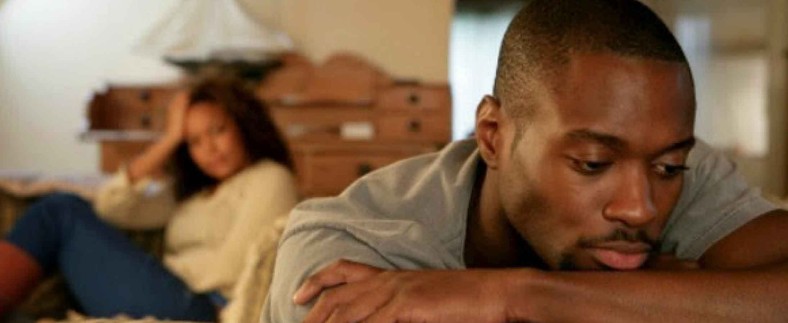 Obviously criminal actions might have no justification here, and being moved to commit a felony because of a partner's unfaithfulness will not excuse you from the punishment meted out by law for such offence.
Every other thing is pretty much open to debate.
In the story referred to at the beginning of this article, the babe caught her boyfriend cheating thrice and said nothing about it. In fact she returned on one of those days to have sex with the guy. Then few months after, the guy proposed and she said yes.
They had a traditional marriage and from all indications, a lavish wedding ceremony, and still she said nothing until the marriage was signed and sealed. It then turned out that her body felt repulsed every time he initiated sex with her.
She would later confess to why she did not consummate the marriage, but that was only after pressure was mounted on her, months into the holy matrimony.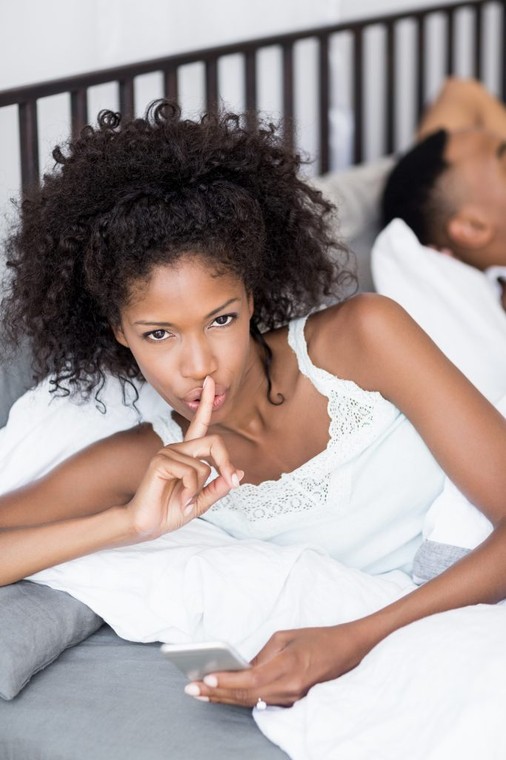 The lady in question claims she wasn't particularly out to get back at her husband. Her hope had been that marriage to him would make it easy to forgive and move past the whole issue without having to breathe a word about it.
Reactions to this story have majorly been to castigate the lady as being vindictive, petty, wicked, horrible and other similar stuff and it's really hard to not see her in that light.
It is pretty arguable that she served him a measure of disappointment mightily disproportionate to the one he served her, and that she intended it all all along.
But then, there really isn't a measurement for the amount of pain she'd have gone through, seeing him sleep around and cheat serially the way he did.
There's also no way to measure the sadness and frustration she probably felt, being unable to consummate the marriage and enjoy the pleasures of sex like every other married woman. [Mind you, she was already exposed to this fun and sweetness of sex before she married.]
So while one might be moved to make a hasty call on who is right and wrong here, it should be seen as an unregulated case of action and reaction. When you are tempted to call out the woman for fighting dirty, try to also wonder why the guy did her dirty.
Why didn't he stay away from all those other girls when he decided to get serious with her?
It'd be pleasant if everyone could stick with their partners and shun side chicks and side guys but by all indications, this will probably never happen.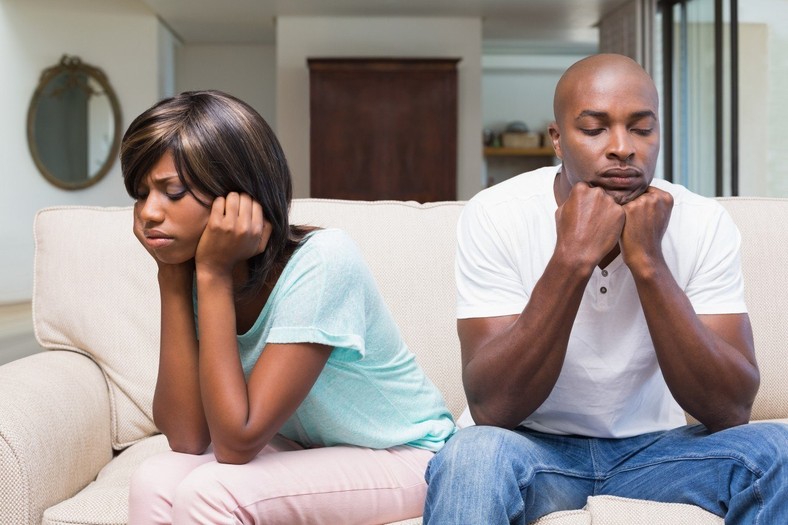 So maybe it's about time people began to prepare for the effects of cheating.
If you're going to be that person who breaks trust and cheats on their partner, then be ready to face whatever comes out of it and you're not permitted to cry foul when your pained partner pays you back in a heavier coin than yours.
You can't determine how your partner reacts or what they choose as payback when they catch you cheating because when it comes to matters of the heart, there aren't rules guiding reciprocity.